Welcome to Bower Auctions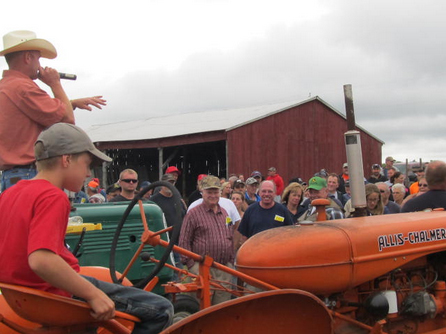 Bower Auctions LLC is a family owned and operated business in the south central Upper Peninsula. We have a great, well rounded team in place to enhance our service, including two professional auctioneers. We look forward to assisting you with your auction needs. We strive hard to handle your property and sale with the respect you deserve, to make the auction experience a satisfying one for you and your family.
Auctioneer Joe Bower is a 4th generation Upper Peninsula family farmer currently raising beef, crops (and along with his wife Mary, a family) on the home farm founded in 1891.
Call us with any questions you may have if you are considering a sale. The consultation is free. We can help you determine if an auction sale is right for you and your situation. Check with us before you sign with anyone else!
---
Do you need to empty a house, garage or out building of it's contents to prepare it for sale? If so, we can help. This can be a daunting task, let us help you through it. Call us today for more information.
We are located in Bark River, Michigan and offer service to the Upper Peninsula.
Call us at
(906) 466-9006
Our E-mail address has changed to
bowerauctions@gmail.com
Let Bower Auctions be your friends in the auction business!